Bryant Bonus Rebates for Spring 2016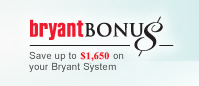 Up to $775 in Rebates
When you buy Bryant, you get an experienced dealer, dependable products and more. Now when you purchase a qualifying Bryant product or system, you can receive a rebate back on your purchase. Now that's what we call a good deal!
You can receive a rebate of up to $775 when you purchase a complete Bryant Heating and Cooling system that qualifies for the promotion, that includes our energy saving Evolution® HYBRID HEAT® dual fuel system with the Evolution Control. Other products qualify for varying rebate amounts, so be sure to contact us and purchase by June 30, 2016 to be eligible to receive your rebate.
Here are the details:
Rebates paid on qualifying products only.
System rebates range from $0 to $775 depending on the combination of products purchased.
Only consumers within the continental United States and Canada are eligible for this promotion.
Only Bryant systems sold as a replacement for the homeowner's existing system or as an add-on to an existing home qualify. No commercial applications, new construction applications or multi-family applications are eligible for this promotion.
Homeowners may qualify for a Bryant Bonus rebate by purchasing qualifying Bryant equipment between April 1, 2016 and June 30, 2016. Equipment must be installed by July 15, 2016 and rebates submitted by July 31, 2016 by 6pm CT. Your Bryant expert must be a participating Bryant Bonus dealer.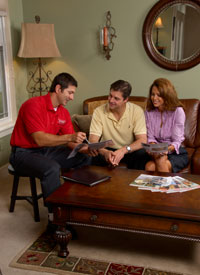 Getting your Bryant rebate is easy— just click this link to submit your claim or check the status of a previously submitted claim.